The Anketell-Thomas Road Freight Corridor (ATRFC) is the long-term plan for a future freight corridor connecting the new port in Kwinana with Tonkin Highway in Oakford.
An early concept design for the freight corridor was released for consultation in March 2022 to enable early discussions with the community about the impact of the future corridor and, to inform directly impacted property owners of the area proposed to be protected by a Planning Control Area.  
View the early concept design fly-through and Fact Sheet released in March 2022.
Planning Concept Design
Since then, Main Roads has been engaging with stakeholders and refining a planning concept design.  The planning concept design for the section between Leath Road and Kwinana Freeway includes:
Anketell Road upgraded to four lanes between Kwinana Freeway and Leath Road in Kwinana.
Interchanges at Armstrong Road and Rockingham Road.
Intersection upgrades / changes at Mandogalup Road, McLaughlan Road (left in and left out), Abercrombie Road and Leath Road.
Upgrades to the existing freight route on Kwinana Freeway and Roe Highway will be required in the future to support operations of the new port and allow connectivity to other freight and logistic facilities north-east of Perth.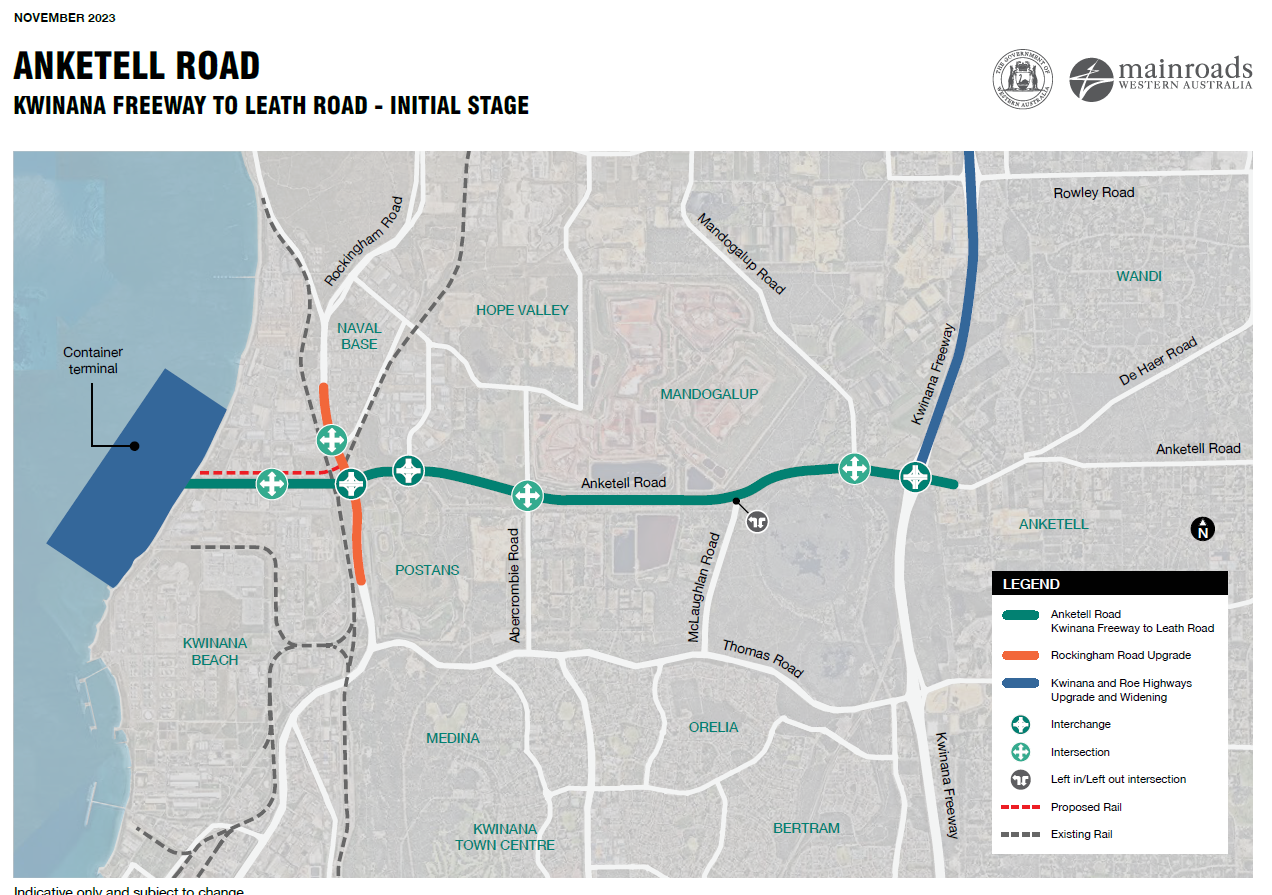 Ultimate Freight Corridor Planning Concept Design
Planning for the ultimate corridor between Leath Road and Tonkin Highway will progress in line with future growth requirements of the new port, as well as future residential and commercial development needs.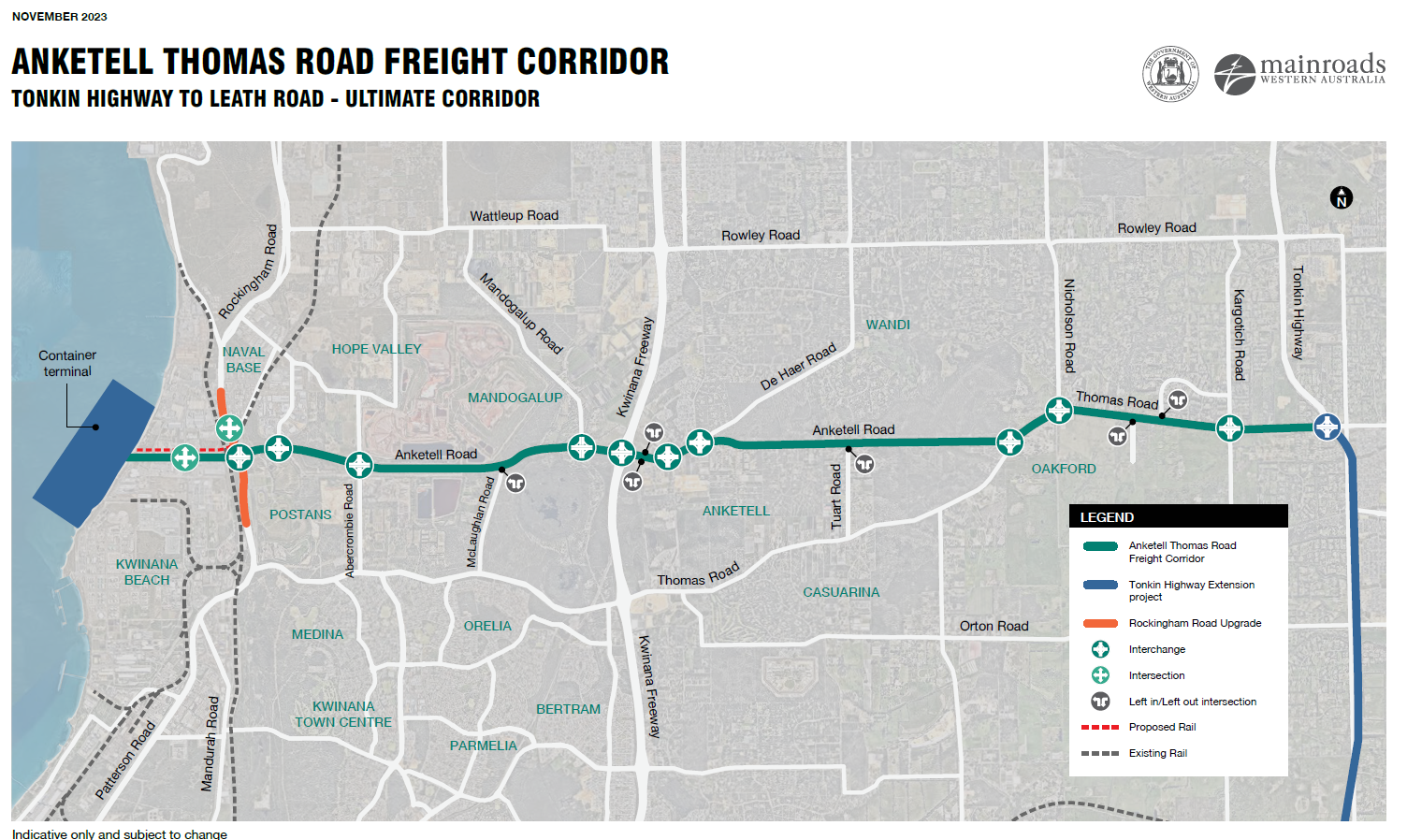 Planning Control Areas
Five Planning Control Areas (PCAs) were endorsed by the Western Australian Planning Commission on 17 March 2023. These PCAs identify land potentially required to support the future construction of the Anketell-Thomas Road Freight Corridor.
More information about the PCAs can be viewed here
The PCAs will have no direct impact on your land or existing use of that land. It is simply a 'control' measure, which means that should you wish to undertake development work (for example, renovations, sheds and patios) you will need to apply to your local government who will forward the application to the Western Australian Planning Commission (WAPC) for approval. Further information regarding planning and approval requirements can be obtained by contacting the Department of Planning, Lands and Heritage at info@dplh.wa.gov.au or 6551 8002.