Importers and Exporters of Containerised Products
In its planning for a future container port at Kwinana, Westport is also looking to optimise the broader Perth landside logistics network, including road and rail networks and connections with intermodal terminals (IMTs).
In 2022, Westport conducted a project to learn more about the constraints in the existing logistics network and how these constraints could be alleviated, and if there were countries or other supply chain networks that we could learn from in re-designing Perth's landside logistics network.
The outcome of the study is three options for a future logistics network. One of these options is likely to form the backbone of how Perth's logistics network will grow from the 2030s through to the 2070s and beyond.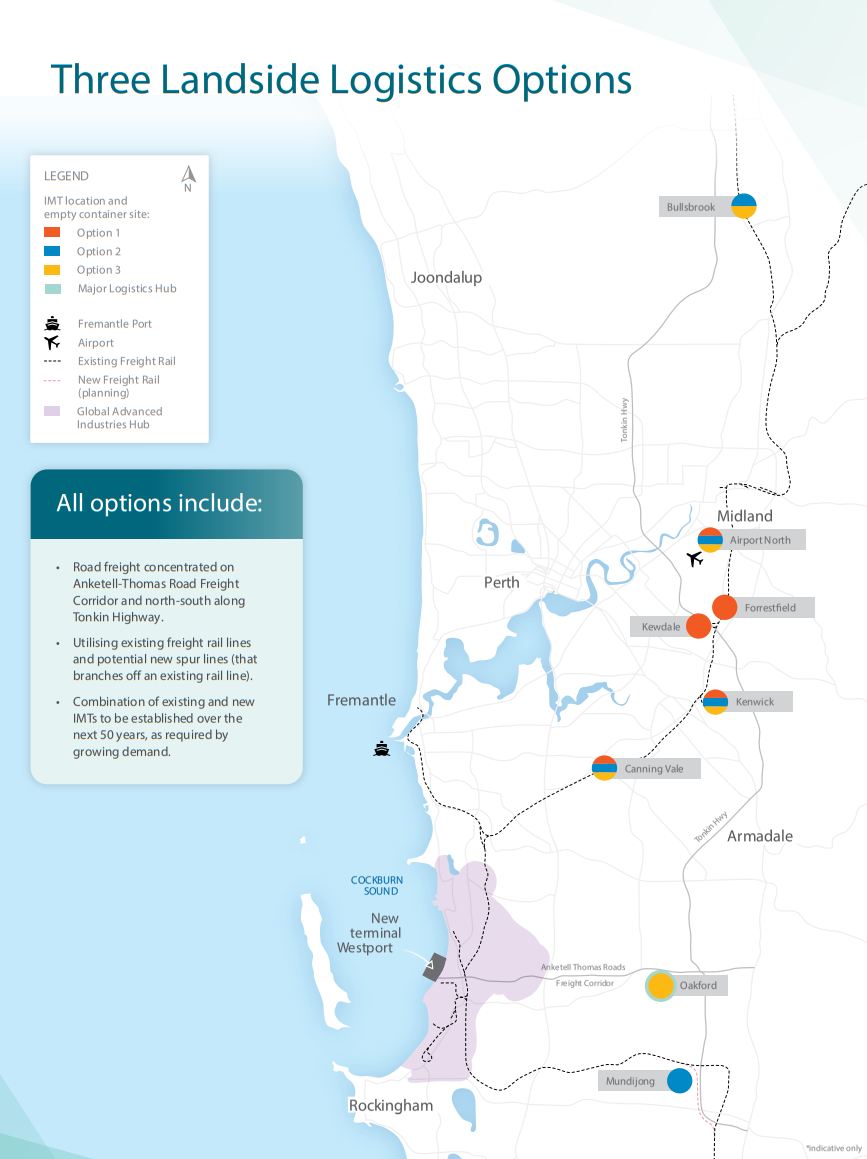 Three Potential Options for Perth's Landside Logistics Network in 2070
Features evident in each option:
Road freight is concentrated on the Anketell-Thomas Road Freight corridor and north-south along Tonkin Highway
Using existing freight rail lines and potential new spur lines that branch of an existing rail line
A combination of existing and new IMTs to be established over the next 50 years, as required by growing demand
One of Westport's goals is for a new port and logistics network to lead to better trade outcomes for exporters, importers and the economy.
We are seeking feedback from companies that import or export containerised product through the Perth logistics network.
Survey closes 30 April 2023
For more information about Westport's planning for a new logistics network, please visit these resources: